UK's first flatmate matching site helps flatsharers find better matches based on compatibility and living habits.
Seed round was oversubscribed with initial target of £250k being surpassed.
Impressive panel of investors have backed Ideal Flatmate.
Post-money valuation of £1,625,000.
Monday 24th July: Ideal Flatmate, the UK's first algorithm based flatmate matchmaker has closed its seed funding round, taking total investment into the platform up to £500k.
The platform, designed in collaboration with Cambridge professors, is based on an algorithm similar to that of dating websites and prioritises how well matched prospective flat-sharers are in regards to personalities rather than just location and budget.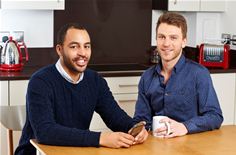 The Founders
Founders of Ideal Flatmate Tom Gatzen and Rob Imonikhe came up with the idea following years of becoming increasingly frustrated with the lack of options for finding flatmates, after searching through current listing websites.
The additional funding will allow Ideal Flatmate to accelerate its business plan, fast-track its recruitment of key hires, significantly grow the user numbers and continue to develop the site. Rapid growth is now forecast with registrations set to hit 150,000 by the end of 2018, which takes into account the rise in those flatsharing across the UK.
Lead investors in the round include Steve Leach, founder of Bigmouthmedia and Chairman of Fetch Media and David Pollock, founder of Greene & Co.
Gatzen said, "The range of investors who are backing us in this round is incredibly exciting and gives us a huge amount of confidence. To have surpassed our initial target is also a big plus and means we can accelerate our growth plans. I can't wait to continue to improve the site and take our idea out to a far wider audience!"
Since its launch in January, the site has reached an average of 25,000 monthly users, more than 15,000 people have registered as a flathunter on the site and over 2,000 properties have been listed. A slate of developments are now in progress to fine-tune the algorithm based on initial testing and to deliver greater value for users.
"For us, it's always been about personalities, not just properties," said Imonikhe. "The latest round of developments will enhance the user experience considerably. We're enormously encouraged by the reception we received from the investor community and now are focused on delivering on our targets."
For more information, please visit the Ideal Flatmate website at www.idealflatmate.co.uk. For media enquiries please contact tom@idealflatmate.co.uk.
-ENDS-
About Ideal Flatmate
Ideal Flatmate is an online flat matchmaking services that pairs up the most compatible flatmates using a simple 20-question survey and an algorithm. Founded by Tom Gatzen and Rob Imonikhe, Ideal Flatmate is based on clever matches and better flatmates. More information can be found at www.idealflatmate.co.uk. You can also follow Ideal Flatmate on Twitter, Instagram and Facebook.